HelpDesk Software: a Small business guide
As business size increase, so do your customer support needs. What starts as an easy one man job can quickly consume a whole department, and without a solid system in place you can lose huge amounts of productivity in triaging and replying to your customers. Fast, warm, and responsive customer service is what keeps customers with you through frustrating situations – you just can't afford to neglect it.
Customer Support software offers features such as ticket filtering, auto-responding common issues, even integrating live chat and phone support. Our guides for this category focus on small business options, the best services for high ticket volumes, and what to use for maximum responsiveness.
Like the rest of the Salesforce services, Salesforce Desk performed great in the battles with its powerhouse features. A great (and popular) option for enterprise level businesses, small and medium options may find it overkill for their needs and their wallets. Luckily, our runners up Freshdesk and Zoho Support are great value for money options for that corner of the market. Zoho Support is the most advanced budget option in the Category, beating several higher priced options in available features – but Freshdesk is more powerful.
Zendesk is one of the best known in the Category, and while popular, becomes less cost effective for multiple agents. Very similar to Freshdesk in scope, but twice is expensive with no clear advantage – Zendesk does have more options for social media tickets.
SupportBee, our lowest performing option in the Battles, lacks a lot of the features of the others – no live chat or phone support, limited filtering. Its niche appeal is in its unusual pricing structure, charging by ticket number and not amount of agents – worth a look if your ticket volume is low.
Happyfox is another option without live chat or phone support, but is a solid contender for large numbers of email tickets due to its sophisticated filtering, and ability to automate responses. Kayako has a plan for just email, or just phone support, as well as both – consider if your business focuses on ticket responses via phone.
Commended software for Small business: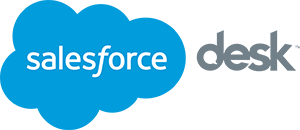 Another premium offering from Salesforce, the standard of features is –as usual – high. SalesForce Desk is commended for the great Custom reporting, Workflow filters and more.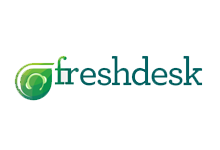 While a limited feature free version is on offer, paying just a small amount for a monthly package opens up a whole range of powerful and advanced features.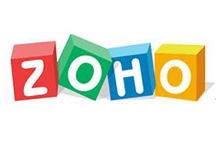 Zoho Support is powerful enough to compete with more higher priced software in the Category. Its strong sides are: 1) Social Media Monitoring and 2) Analytics and Reporting options. Weak sides: 1) Advanced Time Tracking and 2) Bug Tracking.
All HelpDesk software reviews
  Winner! Salesforce Desk won 6 of 6 comparisons:
  Runner-up! Freshdesk won 5 of 6 comparisons:
  Commended! Zoho Support won 4 of 6 comparisons:
Want to get latest updates in your box?
Subscribe to our mailing list now! See the HelpDesk / Customer Support software news and reviews first.
Ask A Question
Have a question about choosing the right HelpDesk software or service? Ask our experts!
Feeling lost?
Didn't find what you were looking for? Try our search!