Video Hosting Services. A Small business guide
More and more companies are moving to video – especially in this mobile age, users expect more visual content and video is a high-engagement way of providing that. Whether for raising brand awareness or creating content that can be sold directly, high quality video tools are becoming essential.
Our top contenders, Wistia and Sproutvideo, were very evenly matched and were really hard to choose between. Both have very affordable basic plans and expand as your business grows. Sproutvideo just got the win as it makes its advanced features available on the lower priced packages, as well as more extensive security features.
Wistia has more options for high volume hosting, however. Vzaar has many of the same customization and data capture features, but lacks the analytical and reporting power of the winners.
Vimeo Pro, while performing poorly in our battles, is a good option for creative professionals wanting the highest video quality, and has an interesting 'Tip Jar' feature for monetization. For solo operators or small businesses, it's an affordable option, but lacks many of the analytics of the others in the Category.
Vidyard and Viddler were chosen especially for their monetization features, allowing you to profit from advertising on your own visitors. The lack of available information on their features and pricing did cost them some points in the battles. Vidyard is the stronger of the two, with much stronger marketing automation features (and integration into Salesforce, Marketo, and Eloqua) whereas Viddler was lacking some crucial features like video SEO.
Commended software for Small business: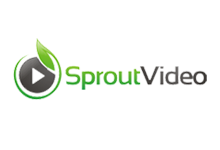 Our category favorite, Sproutvideo has 5 different pricing levels but makes all of its (impressive) features available from the first – the absolute lowest cost for analytics, tracking, and full customization features.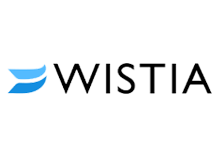 Only just beaten by Sproutvideo in the Category, Wistia is a powerhouse video hosting program and its analytics features are the star, letting you track each individual viewer's interactions with you.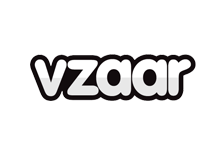 Vzaar is our favorite for monetization options in the category, letting you the client use your own advertising, set up premium paid content, and even subscription services.
All Video Hosting Software Reviews
  Winner! SproutVideo won 5 of 5 comparisons:
  Runner-up! Wistia won 4 of 5 comparisons:
Vimeo Pro won 0 of 5 comparisons.
Want to get latest updates in your box?
Subscribe to our mailing list now! See the Video Hosting services news and reviews first.
Ask A Question
Have a question about choosing the right Video Hosting service? Ask our experts!
Feeling lost?
Didn't find what you were looking for? Try our search!