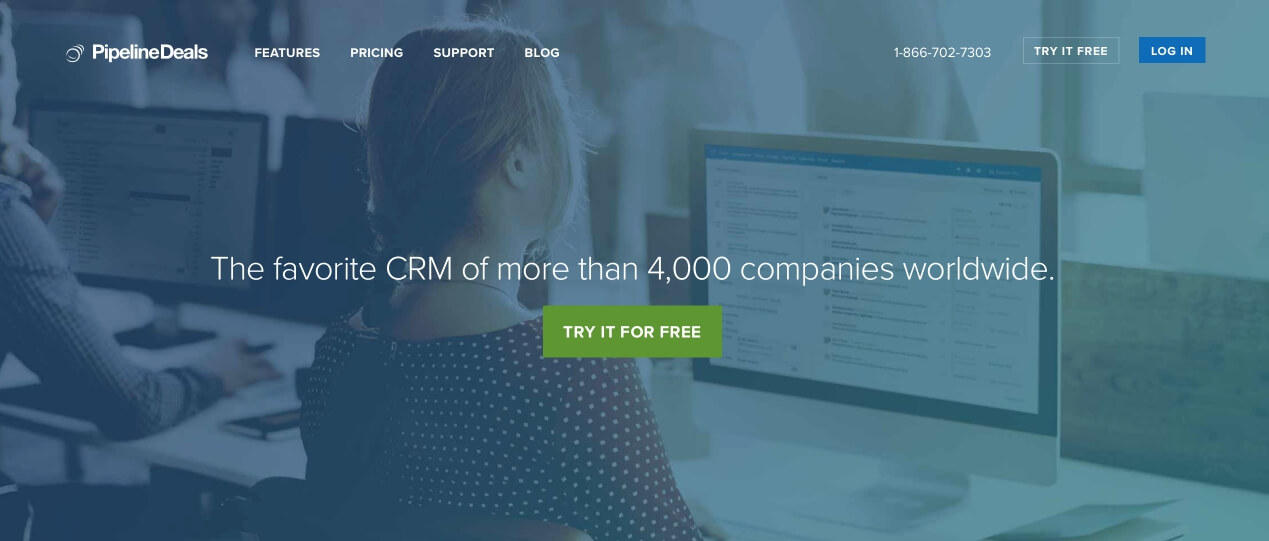 Pipeline Deals Review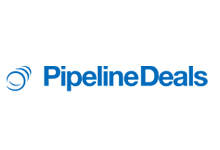 Pipeline Deals – CRM – Increase productivity & close more deals
Summary review: Highly customisable CRM for tight-knit teams, Pipeline Deals combines sales engagement with customer relations management to give you the best of both worlds – increase your productivity with this easy-to-use yet affordable CRM
Website: https://www.pipelinedeals.com/
Twitter: @pipelinedeals
| | Tracks | Apptivo | Base | PipelineDeals | Insightly | Pipedrive |
| --- | --- | --- | --- | --- | --- | --- |
| | | Cheapest & best for finance/accounting integration | Most Expensive | Best for Document/Data handling | Best for file sharing | Best for integration |
| Email Templates/Automation | | | | Y | Y | |
| activity & sales reporting | | | | Y | | Y |
| Pipeline management | Y | | | Y | | Y |
| Customisation | | BEST | | Y | Y | Y |
| Email integration | | Y | Y | Y | | Y |
| Payment integration | | Y | | | | |
| Google Apps Integration | Y | Y | | Y | | Y |
| Mobile App | Y | Y | Y | Y | Y | Y |
| Leads | | | Y | Y | Y | |
| Contacts | | | Y | Y | | |
| Tasks | | | Y | Y | | |
| Deals | | | Y | Y | | |
| Document storage | | | Y | BEST | | |
| Geolocation | | | Y | | | |
| Call recording | | | Y | | | |
| Advanced security | | | | Y | | |
| Business card scanner | | | | | Y | |
| Integrations | Tracks | Apptivo | Base | PipelineDeals | Insightly | Pipedrive |
| Integration level | MID | MID | MID | HIGH | HIGH | BEST |
| API | In Development | | | Y | Y | Y |
| Accounting | | BEST | Y | Y | Y | |
| Browser Apps | In Development | | Y | | | |
| Contact Management | Y | | | BEST | | Y |
| Customer Support | | | | Y | Y | BEST |
| Data Management | | | | BEST | Y | Y |
| Document Handling | | | | Y | BEST | Y |
| Email Services | | | Y | Y | BEST | Y |
| File Sharing | | Y | Y | | BEST | |
| Forms & Surveys | | | | BEST | | Y |
| Productivity & Team Management | | | | Y | Y | BEST |
| Sales & marketing | | | Y | | Y | BEST |
| Social Media | | | Y | Y | | |
| Trial Period | 14 | 30 | 14 | 14 | 14 | 30 |
| Payment style | Per month | Per user per month | Per user per month | Per user per month | Per user per month | Per user per month |
| Basic | 16 | 10 | 25 | 24 | 15 | 12 |
| Top-tier | 25 | 25 | 125 | 48 | 129 | |
| Annual Billing | Optional | | | Optional (10% off price) | Optional (reductions for annual payment) | |
Pipeline Deals brings the best of two worlds: sales engagement with customer relations management tools. We gave it the 1st place in the category, although we had some doubts — PipeDrive is great too..
We think Pipeline Deals is the Best in the following fields:
Document storage;
Contact management,
data management, and
forms & survey integrations.
Overall integration level is HIGH: the tools would integrate with 19 3 rd party tools we have analysed.
| | Tracks | Apptivo | Base | PipelineDeals | Insightly | Pipedrive |
| --- | --- | --- | --- | --- | --- | --- |
| Xero | | | Y | Y | | |
| Authorise.net | | Y | | | | |
| PayPal | | Y | | | | |
| QuickBooks Online | | | | | Y | |
| Zipmark | | Y | | | | |
| Google Apps | Y | Y | Y | Y | Y | Y |
| Zapier | InDev | | | Y | Y | Y |
| API | InDev | | | | | Y |
| Chrome | InDev | | Y | | | |
| HighRise | Y | | | Y | | |
| PieSync | | | | | | Y |
| Sugar | | | | Y | | |
| SupportBee | | | | | Y | Y |
| Userlike | | | | Y | | Y |
| HelpScout | | | | Y | | |
| Kato | | | | | | Y |
| Bedrock Data | | | | Y | | Y |
| Import 2 | | | | Y | Y | |
| Cloutex | | | | | | Y |
| Data2CRM | | | | | Y | |
| itDuzzit | | | | Y | | |
| PandaDoc | | | | | Y | Y |
| RightSignature | | | | Y | | Y |
| Evernote | | | | | Y | |
| NiftyQuoter | | | | | | Y |
| Proposable | | | | | Y | |
| Zoho | | | | Y | | |
| MailChimp | | | Y | Y | Y | Y |
| Outlook | | | Y | Y | Y | |
| INinBox | | | | Y | Y | |
| ActiveCampaign | | | | | | Y |
| Boomerang | | | | | Y | |
| Direct IQ | | | | | Y | |
| Dropbox | | Y | Y | | Y | |
| Box | | | | | Y | |
| 123ContactForm | | | | Y | | |
| Survicate | | | | | | Y |
| WuFoo | | | | Y | | |
| daPulse | | | | | | Y |
| HubStaff | | | | | Y | |
| Intellibook | | | | | | Y |
| Meldium | | | | Y | | |
| ProjectVision | | | | | | Y |
| TimeCamp | | | | | Y | |
| Woopra | | | | | | Y |
| Quote Roller | | | Y | | Y | Y |
| Flow XO | | | | | Y | Y |
| Brandizi | | | | | Y | |
| Ecquire | | | | | | Y |
| FrontLeaf / Z-Insights | | | | | | Y |
| Kixie | | | | | | Y |
| Leadfeeder | | | | | | Y |
| Plecto | | | | | | Y |
| talkdesk | | | | | | Y |
| VipeCloud | | | | | Y | |
| Facebook | | | Y | | | |
| LinkedIn | | | | Y | | |
Best Management Software
Winner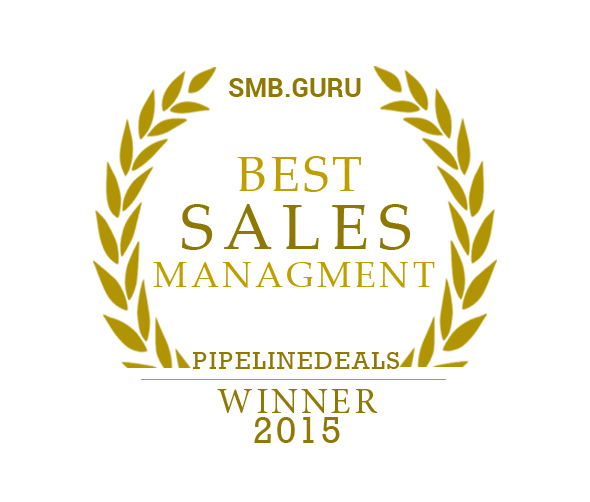 Lead Management tool Battles
Winner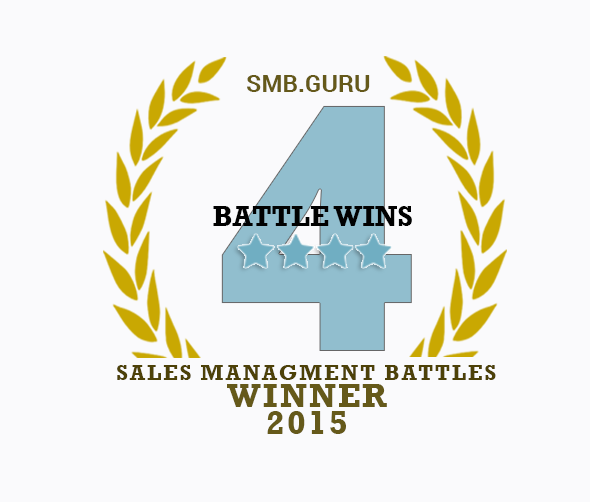 Battle wins: 4/5