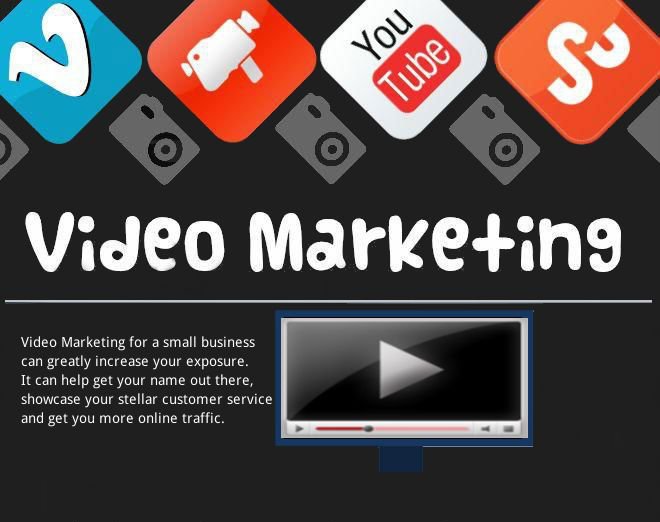 4 Video platforms to increase your marketing outreach
When you've invested time and money into creating video content for your business, it's only natural to want to test how your customers react to it, and if you can turn interest into solid leads. Google Analytics is powerful and free, but for video content you really need platforms to be customized for video.
Here we'll take a look at the best options to supercharge your videos for outreach and conversion.

With premium video hosting services, customizable players have come to be expected. Whereas changing colors and buttons is par the course, Wistia allows you to fully customize calls to action, pre- and post-video text and email capture.  Its analytics features offer a full heatmap of viewer activity so you can see where your users are losing engagement. Track long term trends by seeing each viewer's interaction history, and engagement graphs of how your entire library is performing.
Wistia simplifies SEO optimization for your videos, offering customizable thumbnails, meta-tags and video site maps for maximum exposure. This power doesn't come cheap, but it's the highest rated video hosting platform around.
Pricing: $100/month for analytics features, up to 1000 videos
Free Trial: 2 weeks

Another impressive analyzer, Sproutvideo also offers user engagement graphs and impressive filtering, including by location, IP, and device type. While its email capture and call-to-action customization are not quite as developed as with Wistia, there are still plenty of options.
The player is fully customizable and unbranded, but Sproutvideo is especially suited for business with multiple viewer categories as you can have an unlimited number of themes for your videos and playlists, allowing you to apply a strong visual brand to different sections of your business.
Sproutvideo also has the highest security of the programs in this guide, offering password protection, IP and login restrictions, and embedding restrictions for full control of sensitive content.
Pricing: From $50/month for engagement features, up to 200GB bandwith
Free Trial: 2 weeks

The full power of Vidyard is only apparent when you take advantage of its integration with other programs. Email capture pre- and post-video is automatically added into your marketing automation or customer relationship management software – current supported integrations include Salesforce, Act-on, Hubspot, Eloqua and Marketo The ability to fold your most engaged viewers into your sales pipeline – for example, by triggering emails when a viewer watches 70%, or a certain combination of your videos, is extremely valuable.
Premium customization options such as unbranded players, color and button customization as well as thumbnail customization are offered, however Vidyard also allows you the option of A/B testing the crucial video thumbnail.
Pricing: From $79/month for 20 videos, $500/month for 300 videos. All features are included in every plan.
Free Trial: 2 weeks

Similar powerful analytics are part of the Viddler program, however, the program also offers several monetization options. Viewer targeted ads can be included before, during and after your video, and videos can be hidden behind a paywall, included in a subscription service, or included in a video store. Viddler lacks the full SEO functions of Sproutvideo and Wistia however, not allowing you to make a video site map for easy indexing by search engines.
Videos can be unbranded and fully customizable in terms of colors and buttons, however the thumbnail is selected from a limited number of stills rather than anywhere in the video. Recent changes to the website make assessing the full feature set and pricing tiers difficult – drastically different to the other programs featured in the guide.
Pricing: $100/month for full analytics features, subscription service includes transaction fees.
Free Trial: No free trial, but you can request a demo
All of our marketing outreach options offer strong analytics, full customization and viewer engagement tracking and any could be a good choice for your business. We've tried to point out the unique features of each to help you reach your decision and pinpoint your business strategy.  Remember to take full advantage of the free trials available before you make the final call.