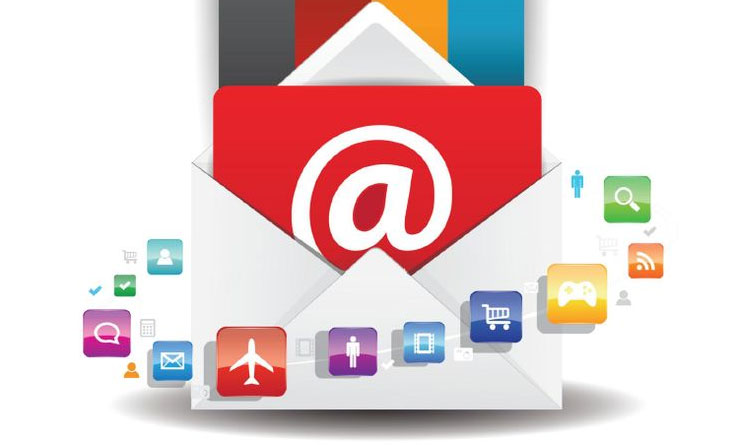 3 Low-cost and Intuitive Platforms to get started using Email Marketing
Did you know email marketing has one of the best returns on investment for your business? Some business report up to a third of their sales just from their email subscribers! Collecting details and targeting an audience that has proven they like your product should be like shooting fish in a barrel. If you're unused to email marketing, especially moving from a physical storefront, the amount of programs on the market and technical know-how required can be overwhelming. We'll take a walk through our favorite low cost and intuitive platforms to get you started.
Possibly the best known email marketing platform, MailChimp has millions of users and integrates well with other sales programs and third party apps such as Salesforce and Google Analytics. The interface is easy and intuitive and using their customizable email templates, you can start your first campaign very quickly.  It's clean interface with programs like Shopify, Paypal and Stripe mean it's an obvious choice for Ecommerce.
Pricing is determined by volume of subscribers, all features (apart from some paid add-ons) are included at all pricing levels, making MailChimp the most affordable option to get stuck into premium features like automation and analytics, although at higher volumes it's not as cost-effective as others on our list.  For the sake of $10, we say give the free version a miss and plug straight into the full set of features (and unlimited mail!). They also offer Pay-As-You-Go options for businesses who only need occasional emails.
Pricing: Dependent on number of subscribers, starting at $10/month for all features, $50/month for 5 000 subscribers.
Free Trial: No, but a free version up to 2000 subscribers
Like MailChimp, GetResponse includes all features and unlimited email on every paid plan. Non-coders will like the slick drag and drop interface for easy design of responsive emails; hundreds of templates and thousands of stock photos are included. Some of the designs can look a little dated, but can easily be edited into something more fitting to your brand.
One main advantage of GetResponse is that as well as custom emails, you can design custom landing pages for your campaign links, an easy way to pick up conversions from users who might find your main site too cluttered. The same drag and drop editor can be used to create these landing pages almost instantly.
GetReponse has the best automation capabilities in this guide, and allows split testing of up to 5 factors instead of MailChimp's two.  Autoresponders triggered by user actions can save you time while increasing conversions. Our choice for the company who quickly wants to dig into premium features at a low cost, and an 18% discount is available for annual plans.
Pricing: From $15/month for all features, $45/month for 5 000 subscribers.
Free Trial: 30 days
Another option with customizable templates, image galleries, and easy drag and drop interface, Constant Contact really win for their Customer Support Team. Tutorials, seminars and training are available for all paid plans and can make the difference between your first campaign being a flop or a home run. They also have designers on hand to customize your emails to look more like your brand, if you're not completely happy with the available templates.
More expensive than the other options in this guide, Constant Contact offers some nice extra features such as inbuilt surveys and the ability to send coupons, as well as the more hands-on customer service. While it offers tracking of opens and clicks, its analytics and testing features are not as developed as for GetResponse and MailChimp. While we think the emails look more professional for Constant Contact, the shallow tracking lets it down.
ConstantContact offer annual pricing discounts, and extra discounts to non-profits.
Pricing: From $45/month, $80/month up to 5000 subscribers
Free Trial: 60 days
While the options might seem intimidating at first, really any option we've listed has good reviews and satisfied customers. If you're unsure of which option to commit to, take advantage of free trials and month to month contracts until you find the best fit for you.