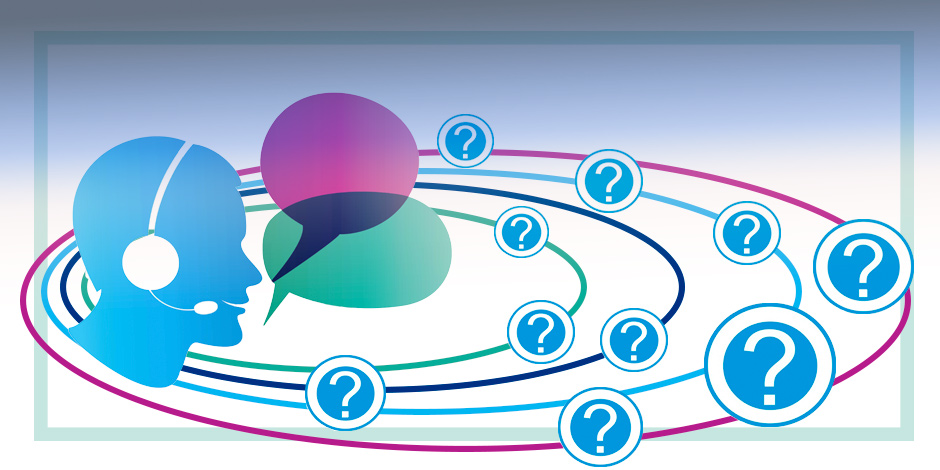 Best Help Desk Software for Live Support
The importance of timely service to customer satisfaction can't be overstated, and your business takes this seriously. Implementing live support involves careful consideration of the amount of agents you have and the hours when availability is crucial to make sure it's a cost effective option. More and more services offer phone and chat integration but it's not yet a standard feature, here are our favorites that offer live support directly in the help desk platform instead of through third party integration.
Serving many enterprises from the tiny to the huge, Kayako has three plan options to choose from.  One focuses on the live chat and phone support features, the other the extensive email filtering and tracking, while the full-featured one unites them all.
All 3 plans offer a self-service knowledge center and support portal which can be branded to better fit your business, as well as custom reports to assess how well your agents are responding to tickets. Multiple brands are also supported.
Kayako is the lowest price for integrating phone service directly into your help desk, although for higher numbers of agents (20+) it will become cost effective to use their self-hosted service as opposed to the cloud based service.
Pricing: $49/month per user for all features
Free Trial: 30 days
One of the best known help desk platforms, Zendesk is universally popular across a range of business sizes. Offering a rock bottom price of $2 per agent for month for up to 3 agents, it has a very low barrier to entry; this platform however lacks many of the most useful features such as advanced workflow automation.
The starter and regular programs offer live phone and chat support features, but only the higher pro and enterprise plans offer the more complex analytics, time tracking and reporting features. All plans also offer the option of responding to customer queries and complaints through Twitter and Facebook as well as the traditional email and phone channels, a must if you keep an eye on social media buzz.
For small businesses we recommend the regular ($29/month per agent plan), if your business deals with high ticket volumes the workflow rules of the higher plans will pay off in time saved.
Pricing: $2/month per user for basic features, $59/month for pro features
Free Trial: 30 days
Multi-channel ticket management is built right into the Zoho Support platform, with contact forms, email, social media, phone and live chat channels all available within the service. For small businesses or those looking to not break the bank, Zoho Support offers a lot of features. The Live Chat feature is only available with the pro platform.
While the time tracking could be more advanced, at this price the level of custom reports and analytics really can't be beat. Zoho Support integrates seamlessly into Zoho CRM to further target individual users. Monitoring social media and being able to respond directly through Twitter and Facebook go a long way to ensuring the visibility and responsiveness of your brand's customer service.
Pricing: $12/month per user basic pan, $25/month per user professional plan
Free Trial: 15 days
These are our favorite options that are directly integrated, however if you've already chosen a different platform, you don't need to change right away.  Phone and live chat options can often be integrated into your existing platform through third parties, and most business software encourages developers to mix and match. Take advantage of free trials to see how you like different platforms before committing.